enjoy the beautiful beaches, cool mountain towns, bustle of life in Panama City, affordable health insurance, friendly Panamanians, and stable government. Below are 13 things to know before you retire in Panama. These tips were written by real experts on retirement in Panam.
Why People Choose to Retire in Panama
"Personally, I thank you for making it possible for me to retire. Without it, I would still be slaving away trying to pay the bills instead of relaxing and going to the beach park every day," explained one retiree. An American couple was asked why they chose to retire in Panama. They answered, "For health and comfort reasons, we can no longer tolerate the cold. Plus, we could not afford to travel and live in the U.S. We needed a place where we'd have more disposable income." They went on to advise others retiring to Panama saying, "Research, live there for at least six months, do not purchase property, and be wary of hype which almost always comes from real estate-oriented promoters, etc. Learn enough of the language to show the locals that you're trying, and don't be afraid to use it. They'll be very appreciative." Another retiree said, "Panama is beautiful and developing fast. Great infrastructure. Close and easy to get to."
Tips for Planning a Look-See Trip to Panama
A woman asked, "I am considering visiting Panama for a couple of weeks and have lots of questions as follows: Would I be able to get a good feel for the mountains and beach areas in this amount of time? Should I come in the fall/winter or would the spring/summer be better? Where should I visit? Where should I stay? How can I meet other ex-pats while I am there? How do I get to know the local people? Is it safe enough for a single woman to live there?"
One member replied, "Panama has 2 seasons: wet and dry. The wet season lasts from May-early December. It is good to get an idea of what the rainy season is like, as it drives some people crazy. A two-week visit is enough to get a flavor of either mountains or beaches. You'll have to return multiple times and/or stay longer if you want more in-depth knowledge. Meeting North Americans in those areas is easy. are welcoming and open, but if you don't speak Spanish at an advanced intermediate level it will be difficult to become friendly with them IMO."
Another ex-pat added, "My wife and I will be moving down there next year (about this time). We traveled a lot of Panama in our trips and would suggest being sure any town south of Chitre on the Azura Penninsula, we do like Pedasi and be very sure to go to Boquete above David out towards the Costa Rican border. Many other wonderful smaller towns as we would never live in or real near Panama City. We just are not big city people."
"Sherry, from your question, it sounds like you want to visit both mountain AND beach areas. If so, 2 weeks is not enough time to visit all the possible areas. There are 3 mountain towns that have amenities and ex-pat communities. As for beach areas with the same qualifications, there are also at least 3. And they are all spread out. IMO, you want at allowing a minimum 2 days in each area. 2 days times 6 areas is 12 days. Add 4 or 5 travel days = 2 1/2 weeks at the very minimum. 3 weeks would be more realistic and 4 weeks would be best. Do you want a slower pace? I think you will find that applies to visiting and traveling here as well : ) If you could only manage 2-week trips, one could be Coronado/Cocle beaches, El Valle, and Pedasi. The second trip could be Volcan, Boquete, and Bocas. On that second trip, I would research flying directly in and out of David. As for safety issues for single women, I have heard of almost nothing in my 4 1/2 years here," explained one ex-pat.
"Take notes on your impressions of each area you visit while it is fresh in your mind. It all blurs together when you leave. Enjoy! I am going to Panama City July 3-14 to apply for my residency visa. I am using the attorney I met on the tour. She has been helpful and easy to deal with. I regret not taking advantage of the opportunity to open a bank account in Boquete. I didn't know I would like the country enough to move there next year but I did. My advice is to open an account. You can always close it if Panama isn't for you. You will have to submit some information and documents before you leave the US," advised another person in the process of retiring to Panama.
Moving to Panama? Our partner, will help you find the perfect home. The No. 1 real estate portal and agency in Panama, InmoPanama provides access to thousands of properties for sale and rent throughout Panama including popular expat destinations like Panama City, Boquete, Bocas del Toro and Coronado.
Moving to Panama? Our partner, , will help you find the perfect home. The No. 1 real estate portal and agency in Panama, InmoPanama provides access to thousands of properties for sale and rent throughout Panama including popular expat destinations like Panama City, Boquete, Bocas del Toro and Coronado. .
Retirees in Panama Enjoy Living in….
"Living on is much calmer as there are no buses, ambulances, or car alarms like Panama City. Our little island is pretty calm. No nightlife, which is one of the reasons we chose it. A constantly changing landscape with the ships waiting for the Panama Canal, whales and dolphins in the waters out front and views of the neighboring islands," reported one.
A retired couple said, "[We chose Panama for…] Great climate, friendly people, the price is right, good access to a world-class airport. [Boquete has a] Very active ex-pat community, with several groups, birders, hikers, quilters, photography, charitable aid groups, you name it."
If you want to live in mountain communities in Panama that have a sizable ex-pat presence AND amenities, you only have 3 choices. Boquete, which you already know, Volcan, and El Valle. Volcan is agricultural, has cool temps, and has a very little culture. The ex-pats seem to be hermits. But it's less than an hour to the decent hospital in David. El Valle is charming and definitely the friendliest of the bunch, only 2 1/2 hours from the city. The temps can get a little warm at times. There is only a local clinic (soon to be replaced) and some minor medical facilities in Coronado, 45 minutes away. The closest private hospitals are in the city. Those are your options," wrote one ex-pat in Panama in a discussion about. One place no one mentions on this site too much is right next to El Valle and Coronado. is a gate, beautiful community up in the mountains. Just check out some of the rentals and cottages available there and try it for yourself. Many ex-pats, but close enough to and Panama City to make it interesting. My opinion.
Don't Retire in Panama Because You Think You'll Save a Lot
"Don't do it because you think you save a lot. It's not as cheap as I thought it would be. Food is the same or more. Restaurants are cheaper. Transport is much cheaper. Clothing and appliances are probably cheaper in the US. We have better sales in the US. Rural, small city town in the US is probably just as cheap overall. But healthcare is a big issue now and you can save a lot in Panama. Getting outside the US could be good if conditions in the US get bad. I would probably choose Asia if I could. But it is too far away. Since I need to travel a lot back to the US," cautioned another. "At the time, 8 1/2 years ago, it was much cheaper to live in Panama. Food prices have skyrocketed. Transportation costs have also risen quite a bit as well," reported one retiree.
Cost of Living in Panama as a Retiree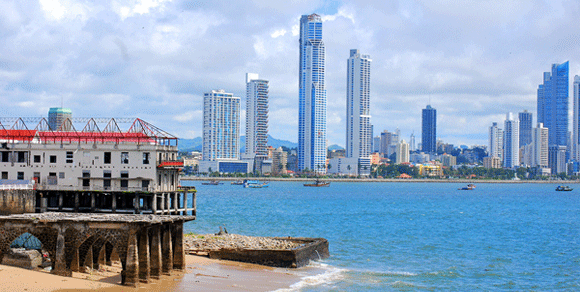 We asked retirees, "How much can a ?" One retiree responded, "A couple thousand a month at least in Panama City with owning an apartment." Another said, "In Boquete, $2,000/month could provide comfort, with few frills." Yet another said, "$2000 or more per month." "We do fine with $2000/monthly for everything. But, no mortgage, car payment, credit card bills," explained one ex-pat.
"I used to live in FL. Lower cost of living probably should not be the only consideration when contemplating relocating outside the U.S. Having said that, the big cost factors for me in moving to Panama were Health Insurance (less than $500 a month for global coverage compared to almost $1,500 in the States), being able to live on the ocean for the cost of a modest home in a boring FL subdivision, property taxes (high in FL, almost zero in Panama if your property has an exemption). Also, there are no hurricanes in Panama and the cost of homeowners insurance (especially for waterfront property) reflects that" explained one ex-pat.
"Panama City is expensive when it comes to housing ONLY IF you insist on keeping a North American lifestyle. Try to lead the same lifestyle as a middle-class Panamanian professional (medical doctor or dentist ); get away from North American neighborhoods in Panama city as the prices are jacked there," advised one ex-pat.
Retirees Appreciate the Quality and Cost of Healthcare in Panama
One ex-pat exclaimed, "The medical, however, is great. I spent 4 nights in a private room with round-the-clock care and paid $1,800 for everything!" "Health care is either middle-rate, or world-class, depending on how long one wishes to wait, and how much $$$ you have. No Medicare, of course, and Tricare (military coverage) is available, but not widely accepted," explained another ex-pat. "Very good. Insurance is cheap. Plenty of facilities" added one retiree in Panama.
Read more about healthcare in our article, .
Gringo Pricing in Panama
"If you don't know Spanish, it can be very trying. Yard and housekeepers are cheap but most will rob you blind since most Panamanians think all foreigners are rich. You get screwed on a daily basis by the locals when negotiating prices if you don't know Spanish. There are different prices for expats as compared to locals," cautioned one member. Another added, "I also agree with you that prices for ex-pats are different than prices for Panamanians. Even when buying small things like upholstery material. I tried to buy the same material as a person next to us. I heard the price given to her which was not the same price given to us. I mentioned it to the sales lady and she gave us same price. It is very important to know Spanish. As for cleaning lady, yard person, etc make sure they have references from people you know and trust. Do not allow anyone inside your home without a proper ID. Always make a copy of Cedulas when hiring a local and keep with you. Also make them sign a receipt everytime you pay them. This will be useful if they decide to take you to the Labor offices. As an expat (perception is you have money) you have 95% chance you will not win the case." "Taxi drivers without meters will tend to try and get as much as they can. The regular price from our place to downtown is $3. A fellow from New York was charged $10 because he didn't know better. It is not only taxi drivers. Everyone selling products may try and get in the game of selling to expats at higher than regular prices. It's a learning experience. Learn the prices for everything, or you will learn the hard way," added another expat.
Learning Spanish is Essential
In this article, many expats have made reference to learning the language. There are so many reasons to learn Spanish when retiring in Panama — to avoid being taken advantage of, to make friends with Panamanians, to enjoy trips to the market… the list goes on and on. An said, "For me it has been difficult to learn the language at my age. I try, I make my mistakes, but I am determined and so amazed at what is possible when you want something bad enough. To not learn the language is to miss out on so much." Another added, "Spanish is spoken here. I learned Spanish here. I cannot imagine living here without speaking Spanish."
Accept that Time is Not Important to Panamanians
Many expats complain that everyone and everything is always late. One expat suggested, "Do not have expectations of time in particular. Time means little to nothing here so, my biggest take away has been not to get insulted if someone disrespects your time. To us, time is money, time is valuable so if you disrespect someones time in the U.S., you disrespect the person. Here, how can you disrespect something that has no importance…" Another expat said, "Learning that now actually means later, that pinning down someone to a specific time is almost impossible. I received a printed invitation to attend a 40th birthday party from a neighbor. It was to start at three in the afternoon on a Saturday. We showed up at 3.30. the hosts were still getting dressed and still had to go get the chairs and tables they were renting. The party actually started at 7pm, which was when most of the guests show up… how do they know this?"
One explained, "The difference in attitude regarding such things as appointment times – even if you agree to meet at a specific day and time, if a Panamanian has a family event, another appointment or just decides not to come, they may show up an hour or two late or the next day. You need to be prepared to schedule and re-schedule without getting too frustrated!"
Housekeepers and Gardeners
"Giving our housekeeper and gardener a raise caused quite a stir amongst the neighbors. Inviting the 'help' into the house and sharing the mid day meal was also considered a no-no. Having never had any sort of hired help, I didn't know the general practice of either not feeding or giving a sandwich to them to be eaten outdoors or in the garage. For the record, I still have lunch with them, cook some of their favorite American dishes and really enjoy their company. They help me with my 'Spanglish' and I help them with their English," explained one . Another expat shared a similar view, "I found that my household help, when I had some, were reserved, respectful. I have never in my life treated anyone by what their position in life might be. It took a while to get the trust from them. I was able to get across that if I invite you into my home, even as an employee, you are a friend I value.. I am different from many I have met."
If You are Building a House in Panama…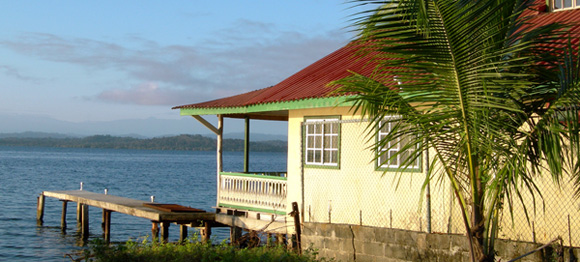 "I had extreme anger with the promises of a completed home by 'X' date and the home being not being even remotely finished. If you plan to build, rent a place near and be available to the worksite daily," advised one expat. Another expat recommended, "Many of the people who post on the best places to retire site are expat builders. Their prices are much higher than if you use an experienced Panamanian builder. I'm building a 1250SF two-bedroom two-bath rental house – my cost will be $35,000. That's about $30 a SF. It's not fancy but it is considered North American style with vaulted ceilings, open floor plan, walk-in closets, and large windows. I got several bids for this house. The highest were the expat builders who wanted as much as $125,000 for the same house plan. The low bid was $30,000. Some bids were $60,000. The Panamanian builder I picked has the most experience building. Shop around! Do not be in a rush to buy or build anything! Don't be in a rush to buy land either. Rent for at least 6-12 months and during that time get familiar with the various micro-climates. If you do decide to build, get a lot of recommendations of reputable builders. Get a lot of bids."
Using Amazon Prime in Panama
An expat in Panama was asked about whether keeping your account makes sense when moving to Panama. He answered, "There are many things that will be in your best interest to purchase from Amazon. You need to team up with a Panama company to receive shipments. I highly recommend hot-express.net. They partnered with Uno express to bring the packages to your town, as close as they can get. And Uno Express is all over Panama. Hot-express gives you a Miami Address, which you can give to as your shipping address for your free shipping. I have the $15.00 a month plan with Hot-express, which gives me 5lbs a month free, and then $2.00 per pound after that. Shipping to my town by Uno Express is free. Most of the shipping/receiving companies in my area charge between $5 – $7.00 per pound to receive. You can also get all your mail delivered to you your town by Hot-Express, which is wonderful when you need a new credit card and don't have a physical address like most of us in Panama."
Another added, "Amazon Prime, in my opinion, is a necessity in Panama. For starters, you can watch all of their shows, videos and movies if you have something like unlocator, which is only 49.00 a year."
Adapting to Panamanian Life
"Be prepared to change your life. Leave behind all your pre-conceived notions of how it should be, what you need, want, and must have to get by. EVERYTHING is different, embrace it, learn from it, apply what you can to your life but don't come here with demands, strict ideals, an uptight lifestyle, and the idea that you are going to save a third world culture from itself. I find the opposite is what happens, it saves you from yourself and whatever madness you left behind," advised one ex-pat.
. Save up to 50% on your move to Panama! The Relocator offers easy and free service to receive quotes from renowned and certified movers worldwide.